Wednesday, July 22, 2009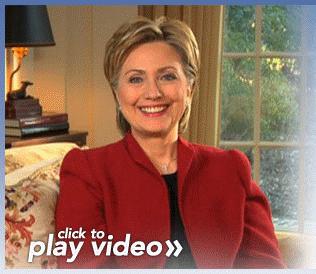 US Secretary of State Hillary Clinton says the US is prepared to bolster the defence of its Gulf allies if Iran develops a nuclear weapons programme.
Mrs Clinton said if the US extended a "defence umbrella" over the region, it was unlikely that Iran would be any stronger or safer having a weapon.
She was speaking in Thailand where she is attending a regional summit.
On North Korea, she said it must agree to "irreversible" denuclearisation before returning to multilateral talks.
"We have made it very clear to the North Koreans that if they will agree to irreversible denuclearisation, the United States as well as our partners will move forward on a package of incentives and opportunities including normalising relations," she told a press conference in the Thai resort of Phuket.
Arms race
Mrs Clinton said that Iran faced the prospect of sparking an arms race in its region if it pursued nuclear weapons.
"It may render Iran less secure, not more secure," she said.
Earlier, Mrs Clinton said the US was still offering engagement to Iran but warned that the "nuclear clock was ticking".
Foreign ministers from the Association of South East Asian Nations (Asean), as well as EU and US envoys, met on Wednesday in Thailand.
Mrs Clinton reiterated President Barack Obama's policy that talks were still an option between Iran and the US, but that "crippling action" could also be considered.

Asean leaders are meeting for their regional conference in Thailand
Speaking in an interview for Thai television, she said: "If the US extends a defence umbrella over the region, if we do even more to support the military capacity of those in the Gulf, it's unlikely that Iran will be any stronger or safer because they won't be able to intimidate and dominate as they apparently believe they can once they have a nuclear weapon."
Western powers fear that Iran is developing nuclear weapons, but it says its nuclear development is only about enriching uranium to the level needed for power.
Iran has not responded to Mr Obama's offer of engagement.
Mrs Clinton also spoke about concerns over the transfer of nuclear technology from North Korea to Burma.
Asean has a policy of non-interference in members' affairs, but Burma has provoked widespread censure.
Mrs Clinton condemned Burma's treatment of jailed pro-democracy leader Aung San Suu Kyi, saying Asean could consider expelling Burma from the regional grouping.
"It would be an appropriate policy change to consider," she said when asked about the possibility on Thai television, AFP reported.